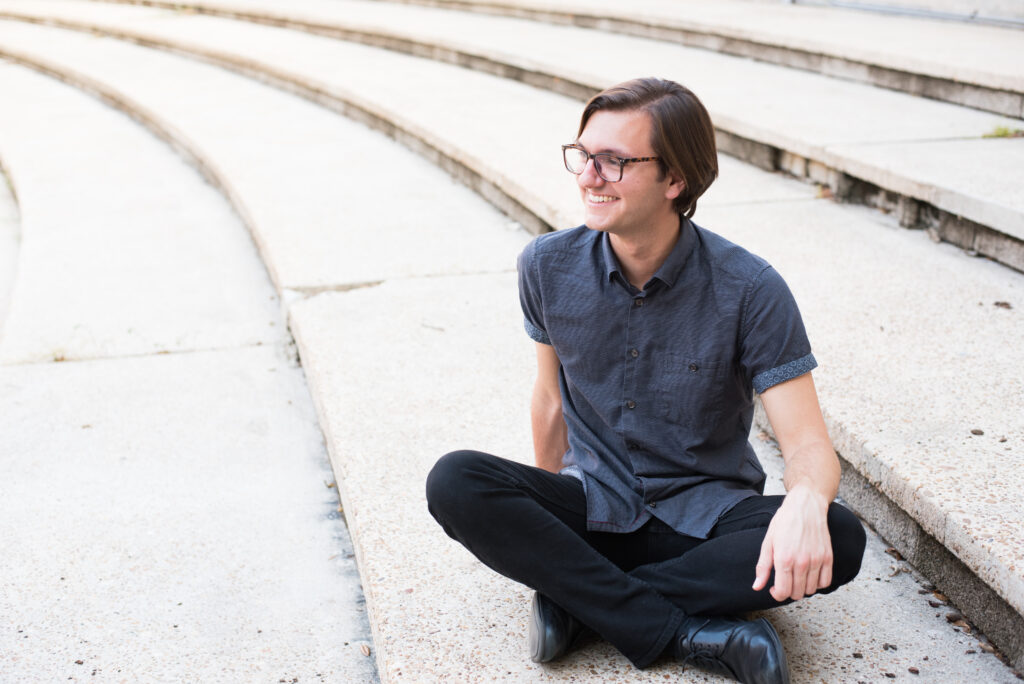 William Hueholt has established himself as an in-demand solo and collaborative pianist. Recent solo appearances include a performance of Prokofiev's Piano Concerto No. 3 with the Wilmington Symphony Orchestra, and a performance of Prokofiev's Piano Concerto No. 2 with the UNCG School of Music Symphony Orchestra. Hueholt was praised by Classical Voice of North Carolina for his "prowess…the poetic sections were spun out beautifully, while his fingers seemed to be made of steel in the thunderous passages."
As a collaborator, Hueholt regularly performs with clarinetist Kelsey Paquin, clarinetist as Black Dog Duo. Formed during their studies at UNC-Greensboro, Black Dog Duo unites the musicians' love of exciting repertoire and engaging performances. With a focus on eclectic styles, the duo's programs have featured operatic arias and klezmer tunes alongside classical masterpieces.
Hueholt's other regular instrumental collaboration, with saxophonist Tyler R. Young as Third Stream Duo, is focused on exploring the intersection of #improvisation with classical music. Since their formation in 2016, Third Stream Duo's professional accomplishments include recording their debut studio album and guest artist engagements at major universities, including Michigan State University and Florida State University.